Static Sticks
The most obvious use for a tripod is to keep the camera from moving – and that's often critically important.  When using a long lens or recording for a long period of time, tripods are a practical necessity.  However, a static shot also creates its own kind of drama and not moving the camera can be an aesthetic choice.  A greater emphasis can be placed on shot composition and editing by stripping away movement.  Long static shots can even allow the audience to explore the frame on their own, as Professor Faden recently explored in his film Visual Disturbances, which examines the work of French filmmaker Jacques Tati.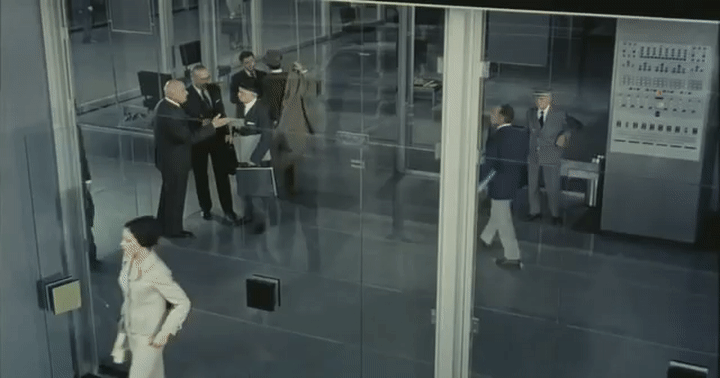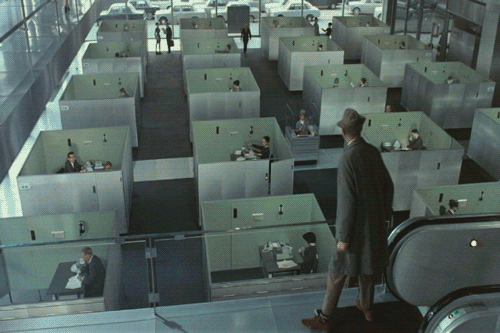 However, tripods are also important tools for creating movement.  A tripod with a good video fluid head can pan and tilt; many have a center column that can be used to pedestal up or down; and a tripod can be mounted to a wheeled base to dolly or truck.
When we talk about tripods, we are usually talking about two components: the legs and the head.  You can generally buy a tripod as either legs and head together in a kit or separately, depending on your needs.
There are different styles of tripod legs and heads for different shooting situations.  Some are designed for stability, some for portability.  Some can get very tall and some are designed to get as close to the ground as possible.  Some tripod heads are specially dampened to create smooth movement – these are called "fluid" tripod heads – and others are meant to be locked in a specific position.
Here are the different tripods we have in our equipment collection.
Manfrotto 501 HDV and 504 HD Fluid Heads
Our three largest Manfrotto tripods all use similar fluid heads that all accept the same quick release plate.  These heads are designed to create smooth panning and tilting movements during recording and have adjustable "drag" or resistance.  They have a high weight capacity are are a great choice for larger cameras.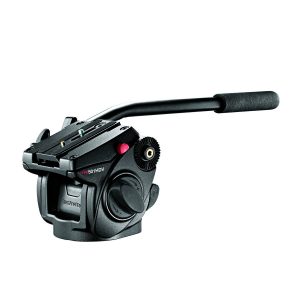 Manfrotto 475B Tripod with 501 HDV Fluid Head
This large tripod has a geared center column and can raise to a height of over six feet.  The legs have a spreader attachment for added stability.  This tripod is bulky and heavy, but sturdy.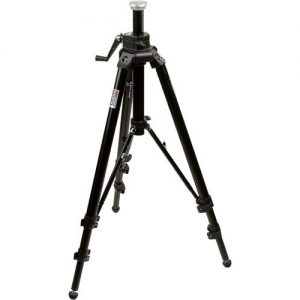 Manfrotto 546B Tripod with 504 HD Fluid Head
This tripod uses "two-stage" legs with a spreader, which creates a very sturdy base – albeit at the expense of size and weight.  This tripod also uses a bowl mount, which is extremely useful for quickly leveling the camera.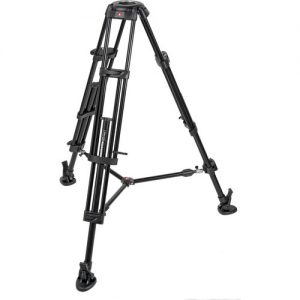 Manfrotto 055XB Tripod with with 501 HDV Fluid Head
This is a fairly basic tripod with lever locks and a center column.  It is not as stable as the 564B or 475B, but it is much lighter and easier to transport.  The combination of a lighter tripod with a heavier fluid head make this a good general-purpose option for mid-size to large cameras.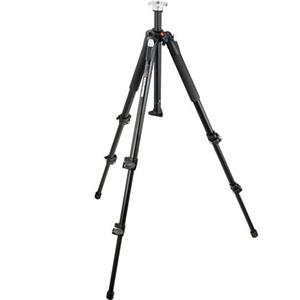 Davis & Sanford 7518 Tripod with FM 18 Fluid Head
This tripod is similar to the Manfrotto 546B, with multi-stage legs and a spreader, as well as a bowl mount for quick leveling.  The fluid head uses slightly different mounting plates.  This is a stable tripod, but it is cheaper than the Manfrotto, with some plastic parts and a less smooth fluid head.  However, it can support a good deal of weight and it's slightly lighter than the Manfrotto.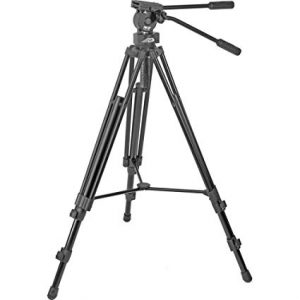 Manfrotto 290 Xtra Tripod Manfrotto 190X Tripod with 128RC Fluid Head
Both the 290 Xtra and 19X are basic mid-size tripod legs with a center column.  These tripods are appropriate for mid-size and smaller cameras.
The 128RC head is a mini fluid head best used with hybrid and other small cameras.  It utilizes a small drop-in plate, which is compatible with several of the other mounts in our collection.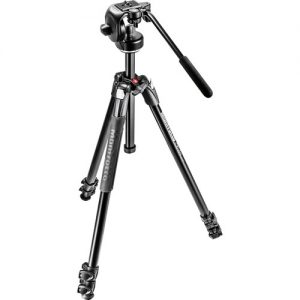 Manfrotto 190X Tripod with 496RC2 Ball Head
These tripod legs are identical to the ones described above.  The difference here is the head, which is not a fluid head – it is a ball head design, which is best used for static shots, not smooth movement.  The ball head does offer a lot of flexibility, so it's an ideal choice if you need to point the camera straight up or down or adjust the yaw.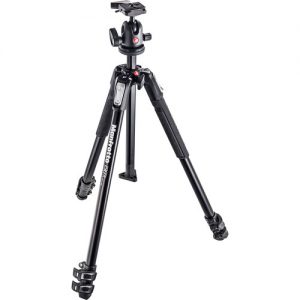 Mini Tripod
In addition to larger tripods, we have a handful of mini tripods, designed for very small cameras and cell phones.  These can also be used as makeshift handles on hybrid cameras.  These tripods do not have separate heads or even plates – they just screw to the bottom of the camera.  These are not suitable for smooth panning or tilting.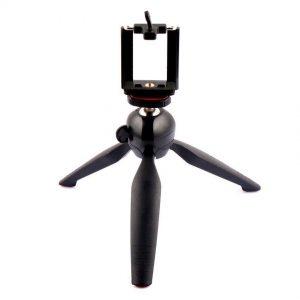 Monopods
A monopod is, as the name suggests, a support with only one leg.  As such, you cannot set it up and leave it like you can with a tripod.  However, the monopod has several advantages of its own – it is smaller and lighter to transport; it has a much smaller "footprint" than a tripod and can be used in tighter spaces; and it allows you to create camera moves that are impossible with a normal tripod.
Many professionals prefer monopods for event work, since they can be picked up and repositioned so easily.  As long as you keep a hand on the monopod, it will be stable.  Video-specific monopods also often have a "chicken foot" or mini-tripod base.  This provides additional stability and allows the unit to smoothly pan.  If you add a fluid head tripod to the top of the monopod, you have a very versatile tool.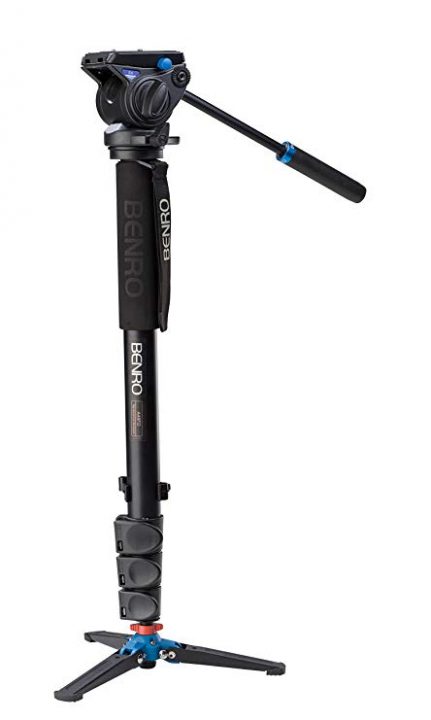 Because the monopod can be tilted forward and backward much more easily than a tripod, you can also do something like a crane shot.  I've seen filmmakers use monopods in far more creative ways as well: holding them upside down, extending them fully for high shots, or using them horizontally.  Here are a few videos from various filmmakers on their favorite ways to use a monopod.