Choices, choices…
At this point in the semester, we've gone over several different cameras and several different kinds of cameras.  As a quick recap, let's review what equipment is ideally suited to different filming situations.
Event video – When you film an event, you probably want long battery life and long recording times, as well as solid audio capabilities.  That makes a dedicated video camera an ideal choice.  In our collection, the Panasonic AF100 and Sony AX2000 probably have the best battery life and they both feature dual card slots for long recording and powered XLR inputs for audio capture.  They also both have built-in ND filters, which makes them versatile choices for unpredictable situations.
The Sony FS5 would be another good option for event video.  Its battery life is very good – although not as good as the AF100 and AX2000 – and it shares the other benefits of a high-end camcorder.  It also has modern features such as slow motion recording and 4K resolution.
If audio isn't critical for the event you're filming – for example, if you're creating a highlight reel from an event, rather than documenting the event – then a hybrid camera such as the Panasonic GH3 or GH4 might be a good option.  If you need to navigate through a crowd, the size of a small hybrid camera is a real asset.
Whichever camera you use, I recommend carrying a versatile zoom lens for event video.  The native Sony 18-105 f/4 is a good option for the FS5 and either the Panasonic 12-60 f/3.5-5.6 or 14-140 f/4-5.8 are ideal for the GH3, GH4, and AF100.  These long zoom lenses aren't ideal for low light, however, so you may want to bring along a fast prime lens if your event is taking place at night.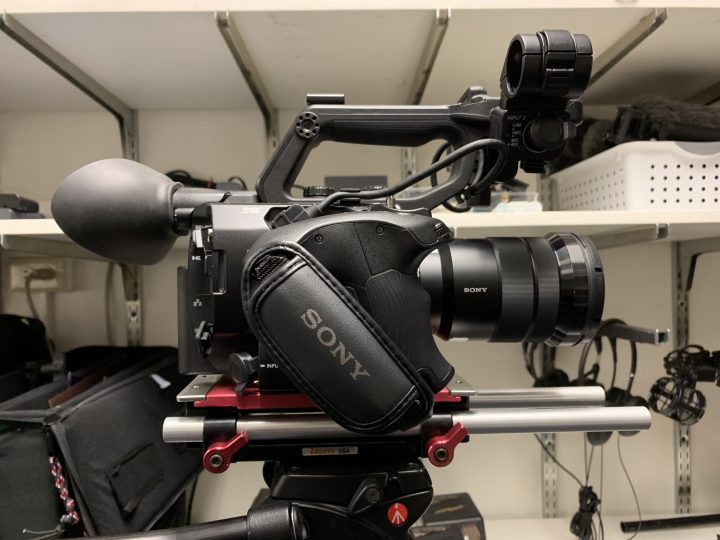 Interviews – When you're filming an interview, the audio is probably even more important than the video.  To ensure the best audio quality possible, you should use a camera with powered XLR inputs, like the Panasonic AF100, Sony FS5, or Sony AX2000.  You could also use the Sony RX10 II with its optional XLR adapter, but the smaller sensor in that camera might not create the kind of depth of field you want for a formal interview.
Another option is to use a hybrid camera for the video and to capture sound to an external recorder.  This approach works well, but it does create more work in post-production, as you'll need to sync up the sound from two different sources.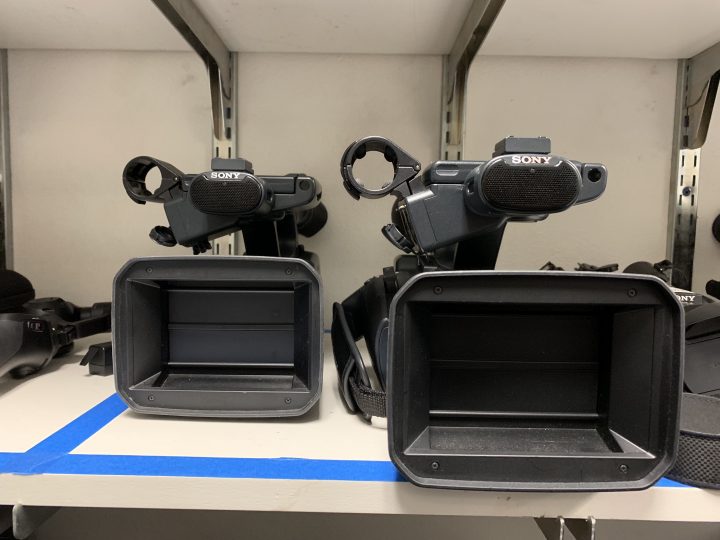 Music video – Music videos are a lot of fun to film, because you can really experiment and be creative.  Since the audio will be replaced in the finished video, hybrid cameras like the GH3 and GH4 are great options.  If you want some interesting specialty shots, such as dramatic slow motion or stabilization, you could also use the RX10 II or the DJI Osmo.
In my personal experience, music video shoots tend to be pretty fast paced – you are often trying to fit all of your filming into one hectic day and running around a lot to different locations.  For that reason, I wouldn't recommend using cameras that are too bulky or cumbersome.  The BlackMagic Pocket Cinema Camera also probably isn't the best option, since its battery life is so challenging.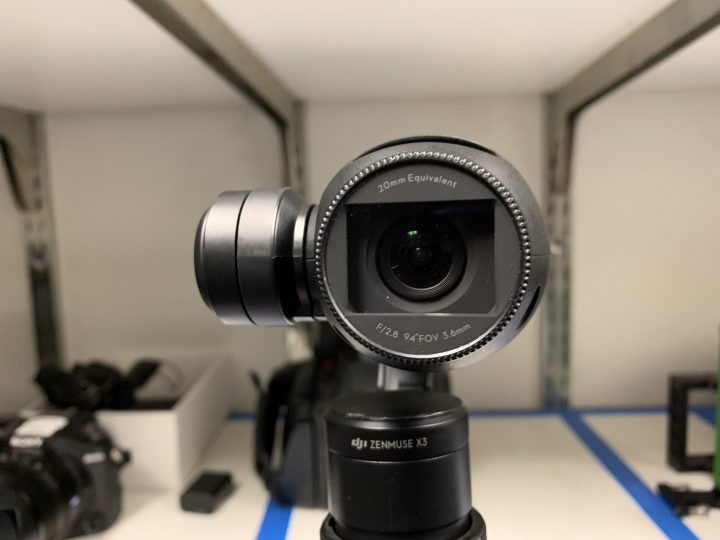 Documentary – Documentary filming can take many different forms, so the best camera to use will vary a lot.  If you're filming in the field, you will probably want a small, versatile camera, such as the GH3 or GH4.  For talking head interviews, you'll want a camera with more advanced audio capabilities, like the AF100, AX2000, or FS5.  You could also add an audio recorder to your setup.
Much like event video, documentary work often requires a versatile lens with a long focal range, with the option of a fast prime for low light work.
The Sony RX10 II is a good choice for documentary work, since the camera itself is lightweight and portable, it has a built-in lens with a wide aperture and a long range, and it can use powered XLR microphones through the use of its optional adapter.  The camera does not have great battery life, however, so you should plan ahead and bring extras.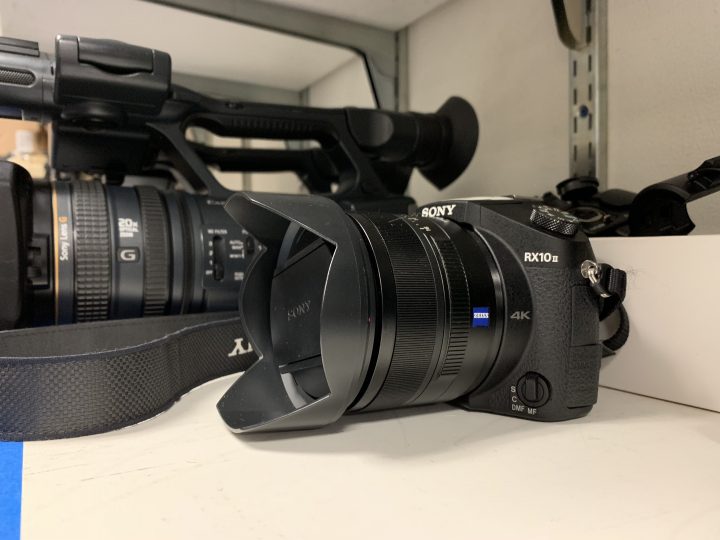 Narrative film – For narrative film, you usually want the best image quality possible.  The BlackMagic Pocket Cinema Camera creates beautiful images and it's a camera that was made to be accessorized for cinematic production.  You should pair it with a good lens (probably a prime), an external audio recorder, external monitor, and any other necessary accessories to make the most of its capabilities.
The BMPCC isn't always a practical choice, however.  Provided your shots are well-lit and you use a good lens, the GH4 can also give you really beautiful footage.  The FS5 will give you a better all-in-one camera solution and its easier to rig with cinematic accessories like a follow focus or matte box.  Finally, if you need specialty shots, such as slow motion, you may want to consider the RX10 II.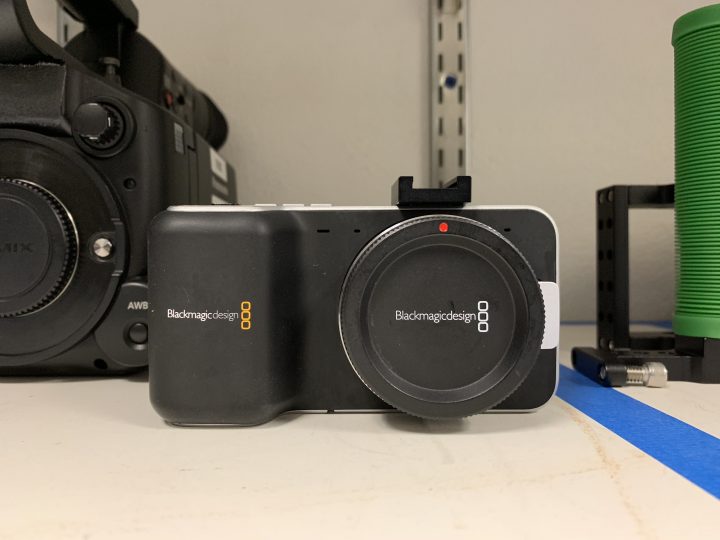 Slow motion – As previously mentioned, the RX10 II is an ideal choice for slow motion.  The FS5 has the same slow motion capabilities, but it comes in a much bulkier package and you may not need all of the FS5's other advanced features.  The GH4 can capture slow motion as well, although it tops out at 96 frames per second.  The RX10 II can capture footage at ten times that frame rate, albeit at a much lower quality and only in two second bursts.
Time lapse and stop motion animation – The Panasonic GH4 has an excellent built-in time lapse app.  You can set whatever parameters you like in terms of exposure settings, number of shots, and time between shots – the camera will take the predetermined number of images and then assemble them into a video file.  If you're interested in stop motion animation, the setting can also be used in a slightly different mode – you trigger the shutter manually and don't choose the total number of images beforehand.  As with the time lapse mode, the stop motion mode will then assemble the still images into a video file, which saves a lot of time in post-production.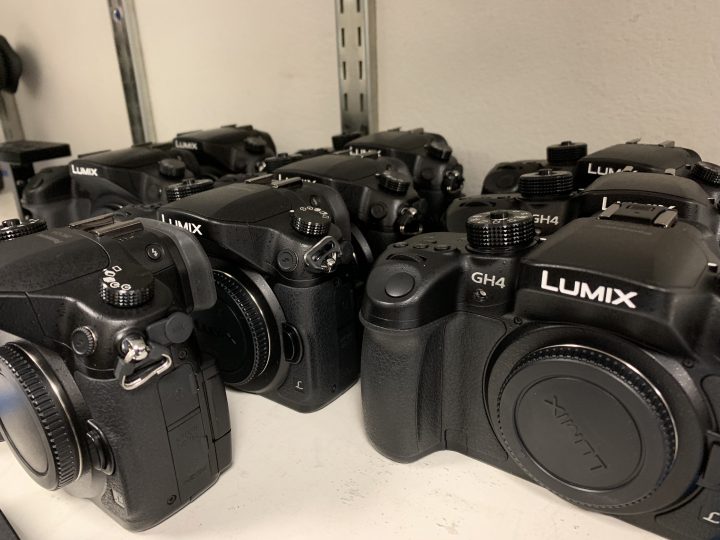 Stabilized footage – Over the last few years, the weight capacity of three axis gimbals has gone up steadily.  Our DJI Ronin S – a single-handed gimbal – can fly about seven pounds worth of camera gear.  However, gimbals still work best with smaller cameras.  While the Ronin S can technically carry the Sony FS5, you'd be better off using a Panasonic GH4, Sony RX10 II, or BlackMagic Pocket Cinema Camera.  Of those three, the BMPCC will give you the nicest video quality, but the battery life and form factor of the camera make it challenging.  I'd recommend either the GH4 or RX10 II.  Both cameras can shoot in slow motion as well, which can help further smooth out footage.  Of course, you could also use the DJI Osmo, which is designed to create smooth footage – just be aware of the limitations in terms of focal length and audio.